I'm in the business of relationships - and there is no better relationship than knowing qualified professionals within the Real Estate field and beyond. Whether it's a Lender, Home Inspector, or Plumber that you're in need of you can be sure that I've vetted the following people and both my clients and I have had great experience working with them.
Skip to Mortgage Lenders
Skip to Title & Settlement Companies
Skip to Home Warranty Companies
Skip to Home Improvement
Skip to Home Inspectors
Skip to Plumbing Services
Skip to Restoration Companies
Skip to Roofing Companies
---
Jessica Enfinger, NMLS#513123
AnnieMac Home Mortgage
2200 Defense Highway, Ste. 202, Crofton, MD 21114
301-905-7773 Mobile | jenfinger@annie-mac.com
Apply Online: https://jessicaenfinger.annie-mac.com/
See Her Reviews
Craig Kam, NMLS#146561
NFM Lending
10632 Little Patuxent Parkway Ste. 333, Columbia MD 21044
443-917-2782 Direct | ckam@nfnlending.com
Patrick Dodson, NMLS#476372
Presidential Bank Mortgage
1656 Village Green, Crofton MD 21114
410-271-4334 Direct | patrick.dodson@presidential.com
Apply Online: http://presidentialbankmortgage.com/online-application?src=officer&u=presidentialbankh2.web-loans.com&lo=9

---
Rachel Forame, Account Executive
TurnKey Title, LLC
2127 Espey Court, Ste. 102, Crofton, MD 21114
410-721-6269 Office | rachel@turnkeysettlements.com
www.turnkeysettlements.com
See Their Reviews
Wanda DeBord, CEO
TitleMax, LLC
10351 Southern Maryland Blvd., Dunkirk, MD 20754
410-286-8686 Office | wanda@titlemaxllc.com
www.titlemaxllc.com
See Their Reviews

Monarch Title
Monique Banks
10903 Indian Head Hwy, Ste. 206, Fort Washington MD 20744
301-292-2855 Office | monique@monarchtitle.net
---
Home Warranty of America
Seller, Buyer and Homeowner Warranties available
Home of the 13 month Warranty
https://www.hwahomewarranty.com/
*To register a warranty, contact me first for possible discounts!
HMS Home Warranty
Buyer, Seller and Homeowner Warranties available
www.HMSnational.com
*To register a warranty, contact me first for possible discounts!
---
Vernon Wilkins, License #31969
Baseline Home Inspections
Servicing Maryland
240-246-3183 Direct | germantown1@gmail.com
Other Services Include:
Radon Testing
Lead Paint Testing
Asbestos Testing
Pre-Listing Inspections
"Is Mom's Home Safe" Inspections
AmeriSpec Inspection Services
Servicing Maryland, Washington D.C. & Virginia
877-769-5217 Office
Inspection Services Offered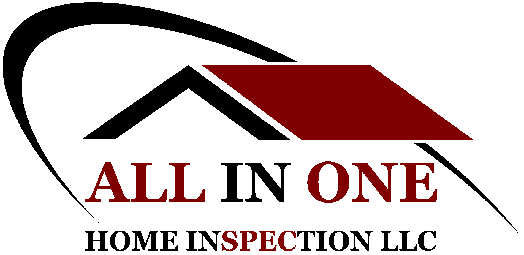 All-In-One Home Inspection LLC
Servicing Maryland
301-373-6430 Office | Office@AllInOneHomeInspections.com
Inspection Services Offered

Pillar To Post
Guy White
301-888-2700 Office
Guy.white@pillartopost.com
www.ptphome.com/southmd
---
Arthur Huer, Owner
Chesapeake Services
443-822-8547 Direct | orders@chesapeake-services.com
www.chesapeake-services.com
See Their Reviews
---
Eagle Restoration, LLC.
Water & Storm Damage Specialists
Mold Inspections & Remediation
101 Skipjack Rd. Ste. 10, Prince Frederick MD 20678
443-771-2148 Office | www.eagle-restoration.com
---
---
QIK Fixing
Brian Huer
410-299-8040
www.qikfixing.com
MHIC License #112660
Evedale Home Improvement
Kenyo Henry & Leslie
202-580-5123
evedalehomeimprovement@gmail.com
MHIC License #103800
JL Ferko Contracting Services, LLC
Contracting Services, Mold Inspections & Abatement
443-584-5987 Office | info@jlferkocontracting.com
MHIC License #131675
World Wide Chimney, Gutter, Roofing Inc.
Servicing Anne Arundel, Prince George's, Howard, Queen Anne's, Calvert and Baltimore Counties.
410-757-8242 Office | www.worldwidechimney.com

---
Area Roofing & Siding, Inc.
Windows & Gutters
5800 Woodcliff Road, Ste. 102, Bowie MD 20720
Andy Bicevskis
301-218-0400 Office | andy@areacorp.net
www.arearoofing.com
---
This Preferred Partners list is offered as a courtesy to potential home buyers and sellers. There is no obligation to use any of these providers and clients are encouraged to compare service providers for rates and services offered. I receive no compensation for the use of any of the above vendors. Should any issues arise from the use of any of these providers/companies you as a consumer are responsible for pursuing a resolution directly with that company.